Note: Our rare original Ford Boss 429 & Shelby Automotive parts
are opened to $erious offers!...We like helping small dedicated owners!
We want these parts going on the right car, at the right time!
There's a gazillion repros out there...flooding the market!
for those NOT interested in buying real Genuine Ford parts!

NOS Ford Shelby GT parts...new in original Ford boxes/packages...
examples from our collection!...
C9ZZ-5255-L Shelby GT aluminum exhaust port..S9MS....
S8MS-7213-B COBRA walnut shift knob...NIB...late beautiful knob!
S8MS-9A031-E Cobra Jet KR fuel cap emblem In original package! Mint!...
C9ZZ-6328010-B RH Shelby quarter extension...S9MS numbers...
C9ZZ-6328011-B LH Shelby quarter extension...S9MS numbers...
C9ZZ-15520-B Autolite 4-speed b/u switch & wiring w/tag...DAP NIB!
C9ZZ-16C896-A chrome hood locks NIB mint!...Beautiful Ford Acsco set!
C9ZZ-13A756-A DAP early Boss/Shelby trunk light...Ford envelope!
C9ZZ-15A214-A & C9ZZ-14526-B fog lamp switch & 20A circuit breaker...in Ford boxes!
C9ZZ- aluminum door sill scuff plates...matched pair in Ford packages!
C9ZZ- L & R outer door edge weatherstrips in unopened Ford boxes!
NOS C4DZ-16A238-A ribbed radiator seal pad with NOS support clips!
DAP KK 1969 Boss 429 & Shelby GT...
NOS C9ZZ-2282-A C9ZA 1969 rear brake hose!...NIB!
NOS C9ZZ-10850-C 1969 Shelby Faria alternator gauge NIB...
C9ZZ-6560232-A 1969-70 Shelby Fastback Y-harness & reel...NIB...rare!
C9ZZ-63044D90-C 1969-70 Shelby GT console top...NIB...not a repro!

Original 1968-70 Shelby Lucas fog lamps...ENGLAND...take-offs!...No E11 on lens...
NOS 1969-70 Shelby Sportsroof roll bar interior panel covers...B1W in original Autosport box!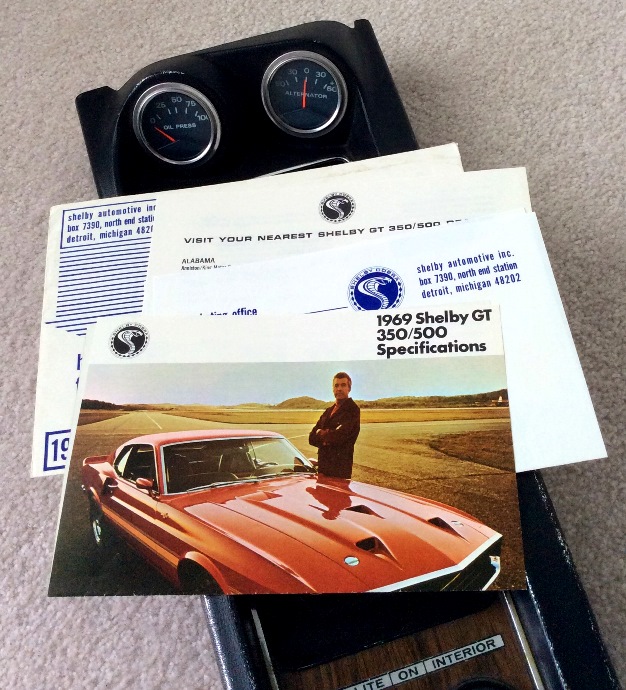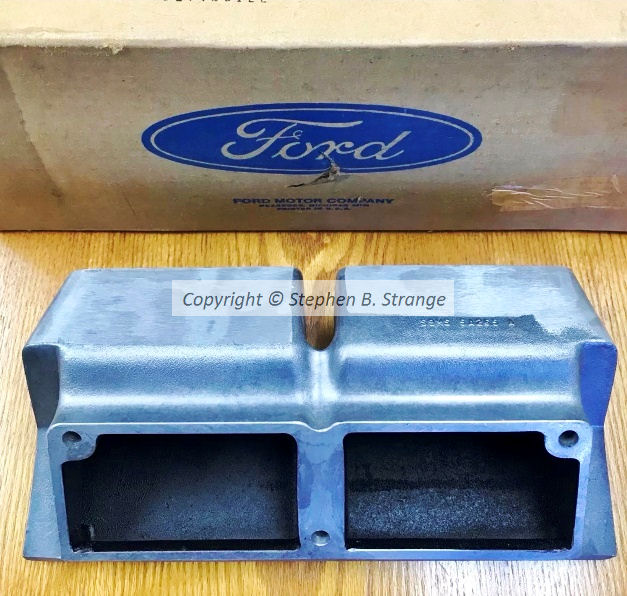 2009 Jeep Wrangler Sahara...630 original miles!
Lifetime powertrain warranty...all the options...
including factory Glo metallic paint...no flaws whatsoever!

Our business policy...rules of the road...
We carry vintage hi-performance & racing parts...
That means many of our parts are 30 to 40 years old...
All our items are sold as is, where is...There are no returns after 7 days...
Performance, Racing & Collector car parts...
No warranty is expressed or implied...
We have been doing business since 1979 and we are old school...
We ship what you order, every time!...
No items are back-ordered...ever!...Repeat no back-orders ever!...
Prices & availability are subject to change, WITHOUT notice, at any time!...
If you inquire on an item(s), we will offer you a firm quote for 10 days...
All our sales are final...Why? Because most of our items are one of a kind items...
We ship securely and insure everything to your door...
Please understand our rules & policies BEFORE you buy!...
Our goal is happy campers & owners, every time!...
Thank you for your business!...

Rare NOS Ford Kar-Kraft Boss 429 C9ZZ KKX DAP spare parts!...
Museum quality...Best there is!...Genuine Ford pieces!...
Most parts have their original Ford tags & labels!...Even the Ford boxes are nice!
Do you know the last time you could order an NOS Boss 429 snorkel from Ford?
Or how about an NOS Boss 429 KKX H-pipe?...Try 1976!...
NOS 1969 Autolite Boss 429 oil breather caps! NIB!
NOS C9ZZ 69 rear stabilizer bar, NOS C9ZZ rear stab bar links, NOS Ford 69 muffler NIB...
NOS Ford snorkel & '69 heat shield, NOS C9ZZ hood-scoop flapper & ram-air cable...
NOS Autolite C9ZX front shocks NIB, NOS Autolite C9ZX rear shocks NIB...rare!
NOS Motorcraft C9ZX front shocks NIB, NOS Autolite C9ZZ positive long battery cable...
NOS Ford MW 69 wheel caps & decals, NOS MU2 pb booster w/wedge, master cylinder...
NOS Ford water tubes, NOS PCV hose, NOS 69 fan blade, NOS KKX hood scoop...
NOS BB-28 vented battery set NIB, NOS C9ZX equalizer bar, NOS 1970 throttle cable...
NOS Ford Carter fuel pump '69 date, NOS KKX hub & rotors, NOS positive terminal...
NOS C9ZZ-2282-A C9ZA rare '69 rear brake hose, NOS D0ZZ-2282-A rear brake hose...
NOS KKX H-pipe, NOS FoMoCo intake, NOS exhaust manifolds...etc.
NOS KKX front spoiler, NOS distributor, NOS battery, NOS Dearborn radiator cap...
NOS voltage regulator, NOS ps pump, original KKX export brace...
NOS Autolite spark plug wire set NIB, NOS boots & ceramic set...
Original 1970 Boss 429 air cleaner assembly & original snorkel!
Pls provide your KK number or engine ID number for any $erious inquiry...

Rare NOS H/M SK NASCAR & CAN-AM engine racing parts!...
NOS H/M SK 494 alloy block...NOS SK CAN-AM D-port aluminum heads...
NOS RX CAN-AM pistons, NOS XF Autolite Rawsonville off-set distributor...
Too many other H/M racing engine components to list...
$erious offers considered...