Specific KK number file copy service is available for a nominal fee...
Includes photo-copy of the file and Priority Mail...
We will also search KK shipping & log books for that specific KK number...
Inquire via E-mail with KK number for actual fee...
So how do I registry my Boss 429 Mustang?...
Itís easy peasy ...
Just send a reply to our e-mail address with your KK number or VIN...
You can also use the handy form shown on the World Registry Page...
Send a copy of your Marti Report or invoice, that will tell us you have the vehicle...
If you have a photo of your car you can share, that would be swell (not necessary)...
Please indicate how to reach you; e-mail, mailing address or by phone...
Many times we come across info in the KK log books that may pertain to your car...
Once in awhile, an old owner or Ford dealership pops up with paperwork!
Other than that, you probably wonít hear much from us...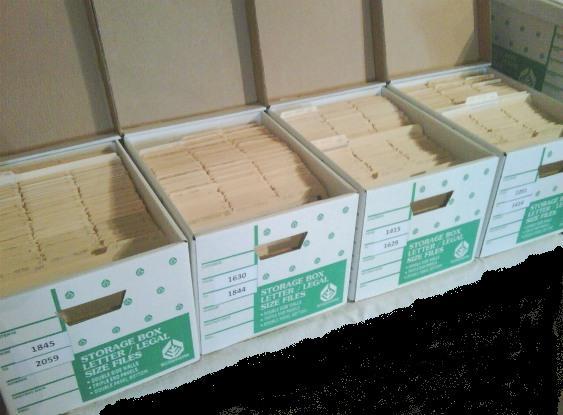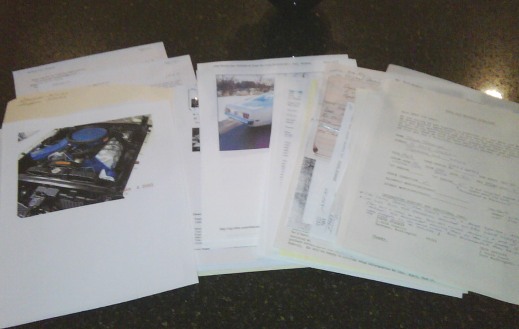 NOS KKX 1969 Boss 429 Mustang front spoilers...
Personally purchased from the late Tom Tlusty...
Have two available...one early smooth...one semi-smooth!...
BTW...not cheap!...$erious inquiries only...
Our business policy...rules of the road...
We carry vintage hi-performance & racing parts...
That means many of our parts are 30 to 40 years old...
All our items are sold as is, where is...There are no returns after 7 days...
Performance, Racing & Collector car parts...
No warranty is expressed or implied...
We have been doing business since 1979 and we are old school...
We ship what you order, every time!...
No items are back-ordered...ever!...Repeat no back-orders ever!...
Prices & availability are subject to change, without notice, at any time!...
If you inquire on an item(s), we will offer you a firm quote for 10 days...
All our sales are final...Why? Because most of our items are one of a kind items...
We ship securely and insure everything to your door...
Please understand our rules & policies BEFORE you buy!...
Our goal is happy campers & owners, every time!...
Thank you for your business!...