We specialize in NOS Ford & Holman-Moody Boss 429 engine parts!...
HP429...Mirror460 E...A-code...SK-46020 alloy...
Vintage Boss 429 blocks, forged steel cranks & matching aluminum heads...
NOS HP429 cylinder block (1969) & NOS D0AE-AA aluminum heads...

Galley & Proprietary restrictor plugs (hydraulic or solid)...
Aluminum head plugs, crank plugs, bearings, bushings, etc.

NOS Ford C9ZZ-6051-B Boss 429 head gasket sets! Complete!...
NOS Ford C9ZZ-6079-A Boss 429 valve grind gasket set!...Ford package!...
NOS Ford C9ZZ-6008-A Boss 429 overhaul gasket set!...Ford package!...
NOS Ford C9AZ-6584-A Boss 429 R/M factory valve cover gaskets...Special $69. Pair...
PayPal gladly accepted!...We can e-mail you an invoice for payment & immediate shipping!...
Our NOS Ford O-ring head gasket sets always have the complete count!...
No repros sold ever!...

NOS '70 Hurst Boss Mustang open-4 knob with side set screw!...Nice patina!...
C9ZZ-14450-A Autolite Boss 429 positive battery terminal...Original castings!...
NOS "Dearborn" radiator cap...have two really nice ones available!...

Remember the old farming joke from the sixties...
"How do you walk away with a million dollars farming?...
Start with 2 million and keep farming until you have a million left!"...
In our opinion, kinda applies to Boss 429 recreations and Cobra kit cars too!...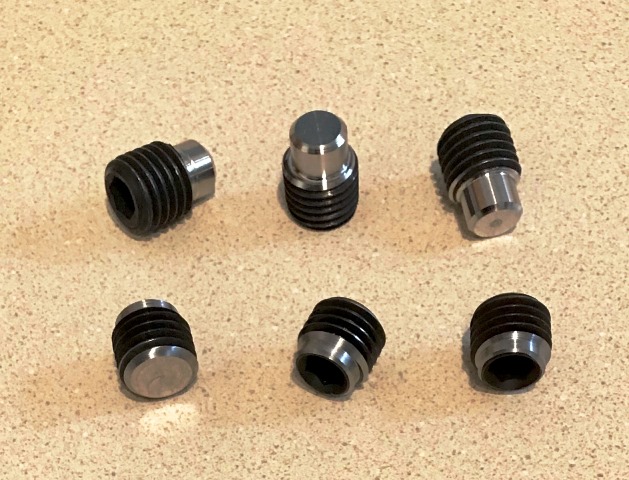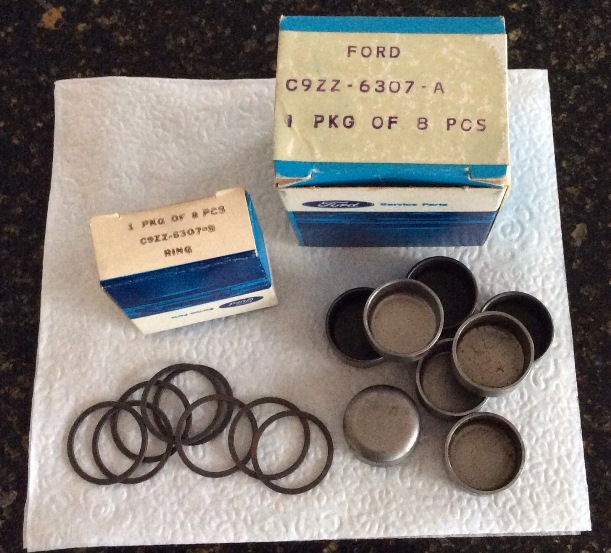 Our business policy...rules of the road...
We carry vintage hi-performance & racing parts...
That means many of our parts are 30 to 40 years old...
All our items are sold as is, where is...There are no returns after 7 days...
Performance, Racing & Collector car parts...
No warranty is expressed or implied...
We have been doing business since 1979 and we are old school...
We ship what you order, every time!...
No items are back-ordered...ever!...Repeat no back-orders ever!...
Prices & availability are subject to change, without notice, at any time!...
If you inquire on an item(s), we will offer you a firm quote for 10 days...
All our sales are final...Why? Because most of our items are one of a kind items...
We ship securely and insure everything to your door...
Please understand our rules & policies BEFORE you buy!...
Our goal is happy campers & owners, every time!...
Thank you for your business!...