"Don't follow us on Twitter or Facebook......
'Cause we ain't there!......We're here!"......

Hey Sports fans!...
These KK cars are now worth hundreds of thousands of dollars!...
We don't sell dirty musty grimy swap meets parts!...

Major NOS vintage Boss 429 engine component inventory!...
Street Boss...NASCAR 429...494 CAN-AM...
NOS Ford & Autolite service parts!...Brand new in Ford & H/M boxes!...
Hard to find NOS Kar-Kraft KKX detail pieces!...
Vintage Ford Holman-Moody Gapp & Roush SK, XE, RX racing components!...
KAASE Racing, Blue Thunder, Weiand, AMK Products, etc...
Our own in-house exclusive quality reproduction parts!...
This is where you will find us!...Just drop us an E-mail with inquiries!...
We also run nearly 500 EBay auctions daily, too!...Check-out our positive + feedback!...

Hard to find parts...
NOS Ford Boss 429 street forged rocker arm set...complete!...
NOS Autolite ceramic insulators & KW rubber boots!...Not plastic reproduction!...
NOS Autolite C8TF voltage regulator...DAP mint!...
NOS D0AZ-6766-C 1970 Autolite oil breather caps!...Correct double-knurl!.,,
Original Ford Boss 429 water pump pulley...
Original C9ZF-D Autolite Boss 429 distributor...10,000 mile take-off!...
NOS Dill 629 translucent white valve stem cap-tool for space saver!...
New Blue Thunder Boss 429 4-V street aluminum intake manifold...
Rare Holman Moody 429 aluminum water pump cover plate!...
NOS NASCAR magnesium valve covers...very rare!...
NOS 1969 Boss 429 820-T aluminum valve covers!...
NOS C9AEB 820-T forged steel crankshaft...
NOS C9AE-A early NASCAR aluminum cylinder head with N rocker arms...no valves!...
NOS D0AE-AA Boss 429 aluminum street cylinder heads!...Matched pair!...
1969 820-S engine...low miles!...Not cheap!...
1969 H/M Ford dyno CAN-AM iron engine 9HM301...fresh!...


Weíve got 4 H/M CAN-AM alloy engines in our collection!...
Unless your hands-on; you really ainít got a clue about these rare race engines!...
Itís not some eager writerís hallucinations with a photo!...

Copyright © 2013 & 2014 & 2015 & 2016 & 2017...All Rights Reserved!..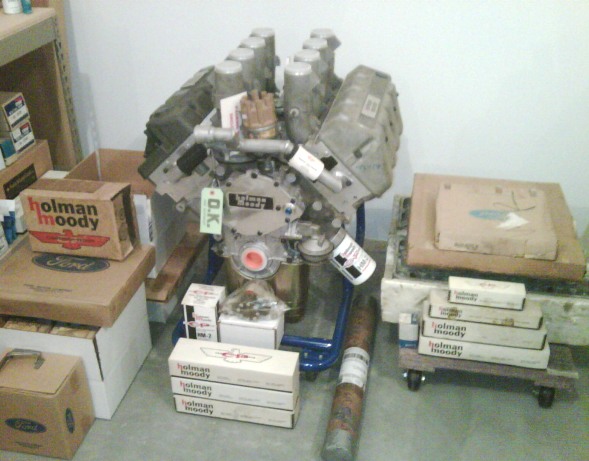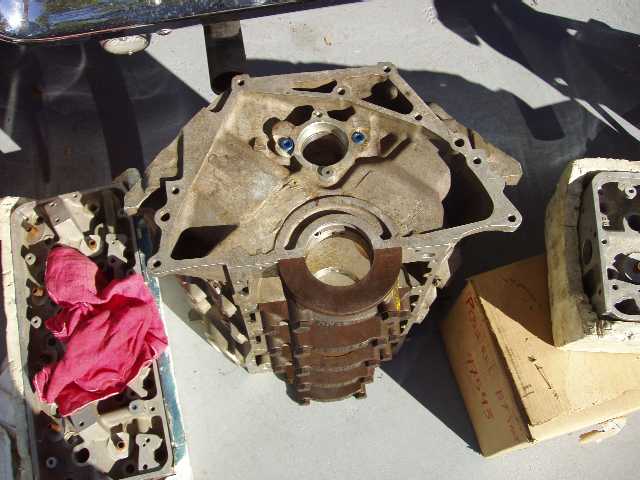 Our business policy...rules of the road...
We carry vintage hi-performance & racing parts...
That means many of our parts are 30 to 40 years old...
All our items are sold as is, where is...There are no returns after 7 days...
Performance, Racing & Collector car parts...
No warranty is expressed or implied...
We have been doing business since 1979 and we are old school...
We ship what you order, every time!...
No items are back-ordered...ever!...Repeat no back-orders ever!...
Prices & availability are subject to change, without notice, at any time!...
If you inquire on an item(s), we will offer you a firm quote for 10 days...
All our sales are final...Why? Because most of our items are one of a kind items...
We ship securely and insure everything to your door...
Please understand our rules & policies BEFORE you buy!...
Our goal is happy campers & owners, every time!...
Thank you for your business!...