"Don't follow us on Twitter or Facebook......
'Cause we sure ain't there!......We're here!"......
Copyright © 2013 & 2014 & 2015 & 2016 & 2017 & 2018...All Rights Reserved!..

Most of the NOS Ford & Autolite parts we offer, were "cherry-picked" by us decades ago!...
We are even reluctant to let them go, at any price!...
Our NOS parts are the best offered today!...You may find something cheaper...
but you won't find better quality NOS Boss 429 parts!...
Note: rare KKX parts will ONLY be offered to owners of real KK Boss 429 Mustangs!...

High-dollar parts & collectibles...secure on-site delivery to SAAC-43...*
Note: We probably won't be setting up to sell at the Cali swap meet...
but will be at the track & can easily deliver a rare item at the car show!...examples...

1969 Autolite GT-40 illuminated indoor sign...excellent...Inquire.
Very rare sign...as shown in the 1969 Autolite GT merchandising binder...

Original 1969 Boss 429 Mustang air cleaner...mint parts!!...
Original tray & lid, original neoprene seal! Beautiful paint work!...
Includes matching quality snorkel!...$5000. Photos up on EBay!...
Get a real one, before there is a flood of repros that hit the market!...

NOS Ford D0AE-AA Boss 429 street aluminum cylinder heads (bare)...
In original Ford boxes!...$7500. Pair.

NOS Autolite-Ford D0ZZ-12259-C Boss 429 spark plug wire set!...
Dated 2Q-69. Real boots & ceramics! New in original Autolite-Ford box!...$5000.

List of rare CS Shelby GT items on the SteveStrange page...examples...
Original 1969 Shelby Sportsroof factory roll bar...excellent...inertia retractors...covers...
Original 1969 SHELBY GT-350 aluminum intake with all factory fittings...excellent take-off!...
NOS C9ZZ-5255-L 1969 Shelby aluminum exhaust port, new in Ford box!...Mint!...

* Dealer broker 10% SPIFF available on specific parts over $2000...
after the final specific transaction...with delivery to SAAC-43.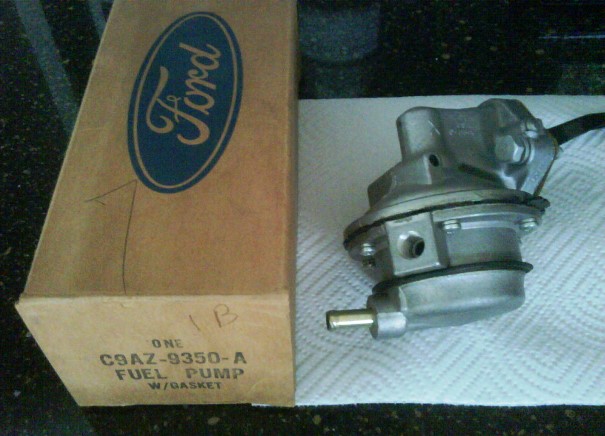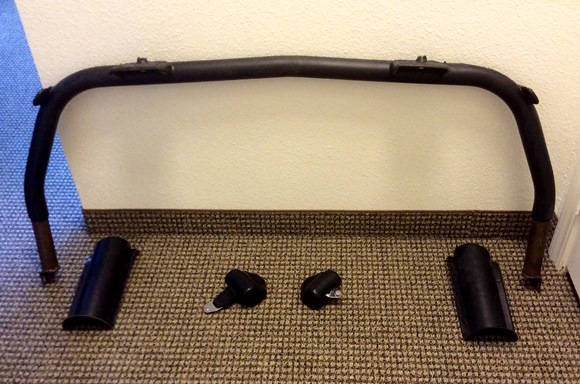 Our business policy...rules of the road...
We carry vintage hi-performance & racing parts...
That means many of our parts are 30 to 40 years old...
All our items are sold as is, where is...There are no returns after 7 days...
Performance, Racing & Collector car parts...
No warranty is expressed or implied...
We have been doing business since 1979 and we are old school...
We ship what you order, every time!...
No items are back-ordered...ever!...Repeat no back-orders ever!...
Prices & availability are subject to change, without notice, at any time!...
If you inquire on an item(s), we will offer you a firm quote for 10 days...
All our sales are final...Why? Because most of our items are one of a kind items...
We ship securely and insure everything to your door...
Please understand our rules & policies BEFORE you buy!...
Our goal is happy campers & owners, every time!...
Thank you for your business!...