The purpose of the Boss 429 Mustang World Registry is to gather and compile accurate historical information about these rare Nascar Mustangs. The registry was established in 1974 by Stephen B. Strange, and with the help of the Ford Motor Company, Kar-Kraft engineers Fran Hernandez & Don Eichstaedt, and enthusiasts the world over; have been able to put together correct historical details, photographs, and statistics about the famous Boss 429 Mustang. We still need your help though, in gathering missing information & photos about the program. Today, we are working on publishing a complete Boss 429 Mustang World Registry book, ISBN 0-931417-04-X, scheduled for publication later this year.

Official home page for the Boss 429 Mustang World Registry...
Protect your car's provenance & historical importance...
It will define & protect a genuine KK 429 NASCAR chassis vehicle...
from the fakes and counterfeits, most likely to be in the works!...
Registry inquiries are treated as confidential...
Inquire BEFORE you make that purchase!...

Registry file information is offered as a courtesy service to our
customers. Boss Performance and the Boss 429 Registry believes
to the best of our knowledge, that the information conveyed and
contained here, is accurate. However, due to the historical nature
of the subject, it is ultimately the responsibility of the hobbyist to
independently verify the accuracy of such information...

Our Registry files are NOT posted anywhere on the internet or stored online...
We maintain "hard" paper files and photographic prints...Real photos!...
Along with supporting factory documents, ads, auctions, etc...
which go back to 1974 and before...to many of the original owners!...
We also have the complete KK-Brighton engineering log books...
Complete KKX C9ZX to Ford engineering blueprints...
and Ford Photo-Media Library negative list...as an historical archive...
Any inquiries on a specific vehicle; do require a KK number or a VIN number...
Correspondence pertaining to a particular vehicle may include detail specifics...
which become part of the car's known history file...
Note: Inquire via E-mail or use the official Registry form below...

As much as we will try to be helpful to $erious Registry inquiries...
We do NOT respond to g-mail, hot-mail, people-mail ďgenericĒ inquiries...
If you canít tell us who you are and where you are located and the KK car involved...
Then we have to consider your inquiry as being somewhat suspicious in nature...
At the end of the day, our time & energy is valuable and focused on historical importance!...

Once in a blue-moon, we get an owner hesitant to share his serial number or KK number...
In a world of clones, tributes, new production cars...letís keep real real!
Today, numerous sources have access to the Ford production documents...
If data is stored online, then it is prone to being accessed, shared or hacked!...Data breach!
Thatís a fact Jack!
Itís probably much wiser to let your serial number be known, verified and confirmed...
Especially, when it comes time to sell that beloved KK 429 NASCAR Mustang!
Buyers get real skid-dish when they canít back-check numbers for protection...
Major auction houses specifically publish each carís serial number for that reason!
With clever title searches, insurance listings, accident reports, club & online forum chatter...
you get our drift...besides the numbers find us eventually anyway!
We never reveal a current ownerís name & address...Never published!
Anyone who claims otherwise...just a hater or a troll!...Goes with the territory, right?
But the concern is really minimum...
We have stacks of hearsay letters & e-mails, from folks...
all around the country and worldwide...snoop dogs at car shows...
who claim they know about a car, where itís located, who has it, color, condition, etc.
Some get it right, many do not!...
Thatís why we verify all KK numbers with the official KK production log!
We also check for KK production change orders, campaigns & deviations.
Point being...we are NOT in the hand-holding business, but we are NOT the enemy either!
We just keep it real in a fake news world!...
With the internet, phone cameras, family, friends, neighbors, cable guy, etc.
All you can do is try to protect it, but itís almost impossible to keep it a big secret!

Note: Inquire via E-mail or use the official Registry form below...

We have 1000 plus (rare) Kar-Kraft photos & blueprints in our historical archive...

By now, everyoneís seen the KK engine drop photo below...
BFD...even overseas photo vendors have it....
Bet you didnít know we found these rare negatives in the mid-eighties...
in a Ford storage building out on Beech Daly Road!
The warehouse was dimly lighted, we were surrounded by courtroom chalk boards...
and burned-out Pinto bodies (no kidding)...
so we held the negs up to the low light, just to see what we had...
We quickly called our good friend Bill Buffa at Ford Photo-Media...
and immediately ordered up all 36 frame shots to be made!
Still have all the full frames in our photo archive!...

We have serial number logs for Royís LID (there was only one car)...Nickís Cougar...
Tasca hauler...M/T F-100 truck...Franís Ď70 KK with Goodyear raised white letter snow tires!

Canít get the straight scoop on Boss 429 engine cylinder blocks?
Weíve got the following NOS Ford blocks in our collection...
SK 494 iron, SK-46020 494 alloy, 1969 HP429 R, 1969 HP429 X...
1969 Mirror 460 R, 1970 Mirror 460 S, 1970 A Boss 429, 1970 429CJ/SCJ...

BOSS 429 & NASCAR 429 & 494 BOSS CAN-AM engine specifications...
Boss 429 NASCAR parts list!...Refer to Boss 429: Performance Mustang Style book...

Copyright © 2019...All Rights Reserved!...

"Don't follow us on Twitter or Facebook......
'Cause we sure ain't there!......We're here!"......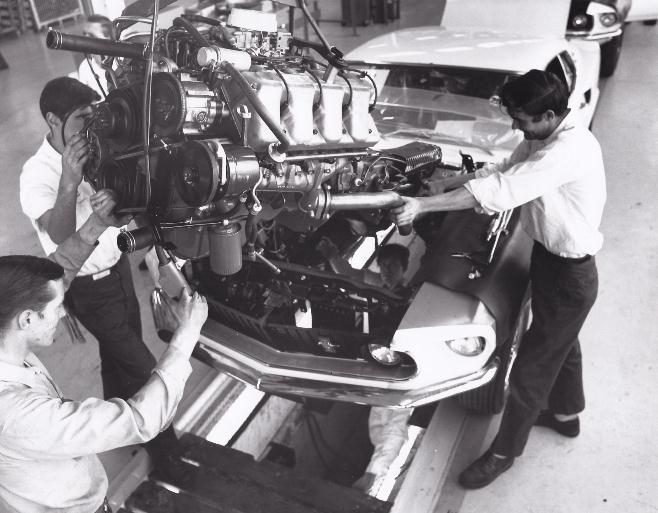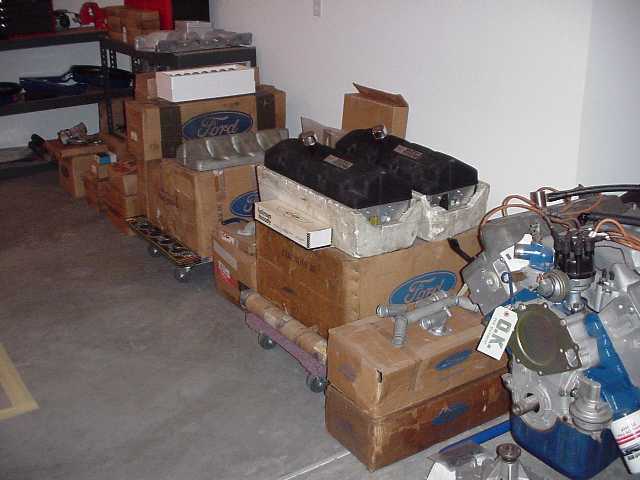 Historical Archive Established 1974
Boss 429 Registry
PO Box 8035
Spokane, WA 99203
USA