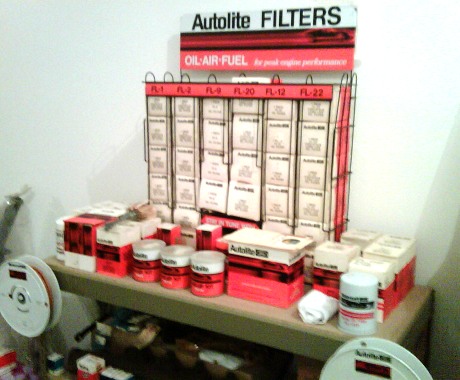 NOS Autolite oil filters!

We carry NOS Autolite-Ford FL-1 oil filters
in various dates & types.

How about an NOS Autolite oil filter rack with
32 - NOS 1969 dated Autolite oil filters,
brand new in the Autolite-Ford box!
---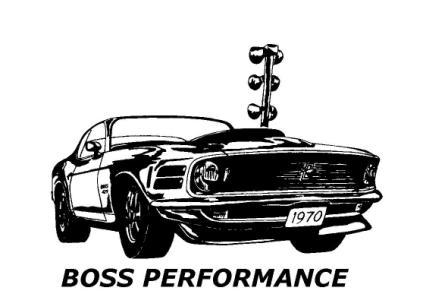 BossPerformance.com

Look for our logo in our EBay auctions...
Our magazine ads...e-mail parts lists...
PayPal online invoices & flyers!...
It's your assurance of top quality...
Boss 429 & Shelby GT parts!...
---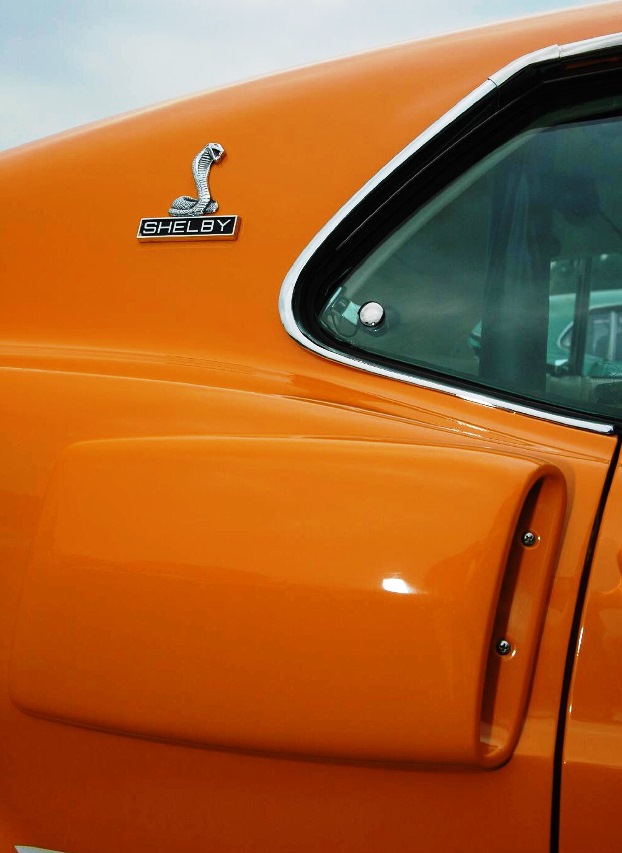 CS Shelby & Mach 1 parts!
See more details at: www.SteveStrange.com
Wanted: Buying $$$$...
1969-1971 CS Shelby Autosport parts & accessories!
1969-1970 Shelby GT-350/500 NOS S9MS parts!
Rare NOS KKX 1969-1970 Boss 429 Mustang parts!
NOS H/M Boss 429 NASCAR engine parts!

Former CS Shelby Autosport dealer!
---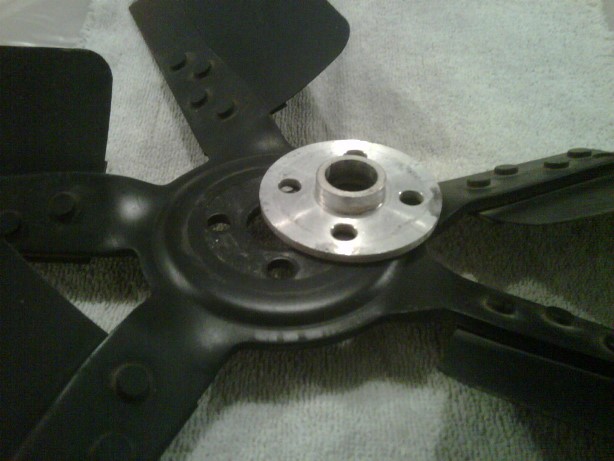 Rare Boss 429 parts...$erious inquiries!
NOS KKX Boss 429 front spoiler!
Have an early smooth spoiler too.
Original '70 KKX D0ZE-A fan & spacer!
NOS 1970 KKX hood scoop assy...
Original KKX Boss 429 export brace!
Original Boss 429 oil pan! Nice, no dings!
Original 1970 air cleaner w/ original snorkel!
NOS MU2 pb booster & mcylinder complete!...
NOS HBA-CD ps pump assy!
---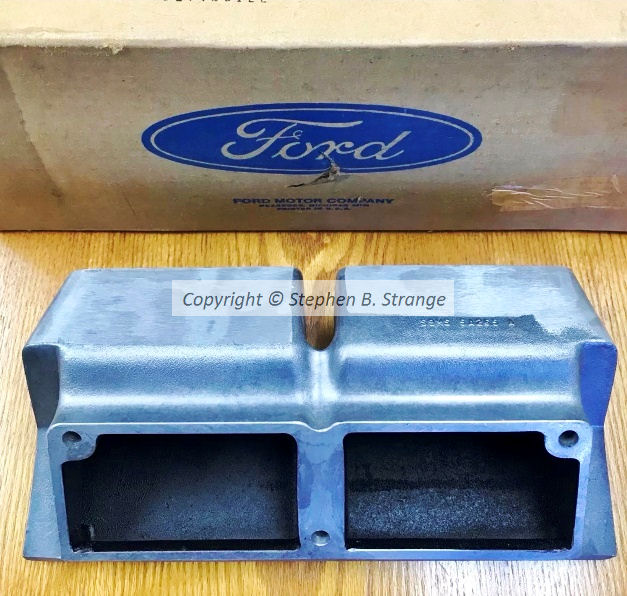 NOS S9MS Shelby GT exhaust ports!
Have 2 NOS in original Ford boxes!...
S9MS castings, NIB, nice ones!

Special black-out inside from Ford!
---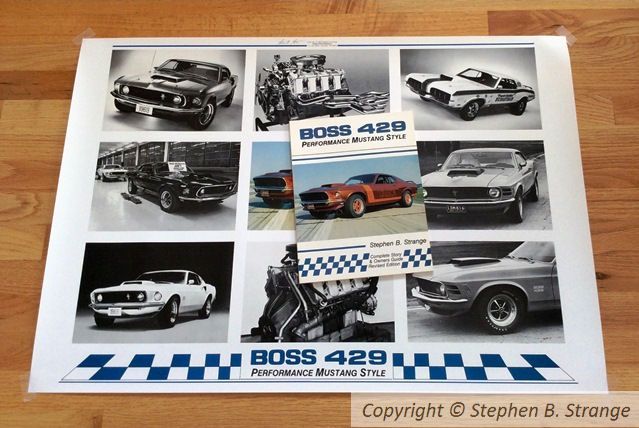 Boss 429 history book & poster!
Published by Boss Performance!...

Getting scarce!
Get one while you can!

---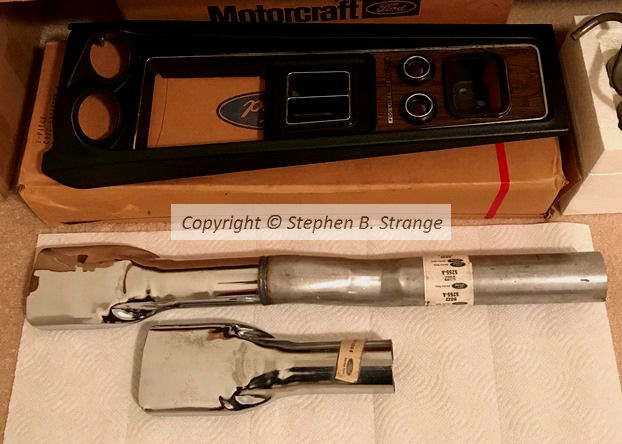 NOS Mach 1 parts!

Rare 1970 chrome rolled tips!...
Have 3 sets in stock!...
1969 Shelby console tops!...
NOS & nice used!...Inquire...
---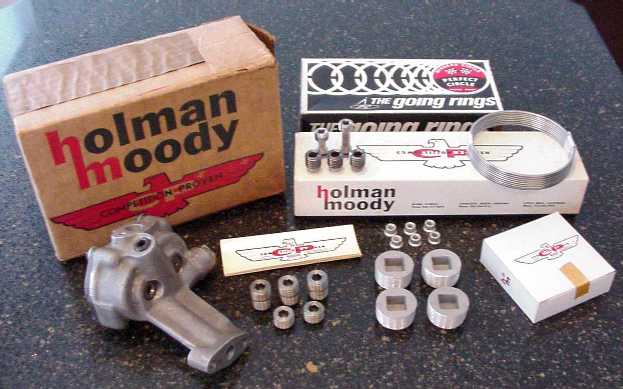 Boss 429 engine parts...
Oil restrictor plugs...
Small metering plugs...
Head & core aluminum plugs...
Crank c/o plugs...3 types!
Ford Cooper combustion rings...
NASCAR & stock piston rings...
---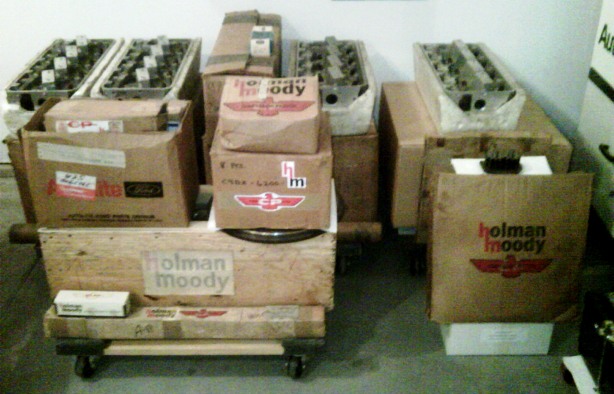 NOS Holman-Moody Boss 429 parts!
Major collection NOS H/M parts...
H/M NASCAR 429 engine parts...
H/M 494 CAN-AM alloy parts...
Buying NOS H/M parts...no used parts!